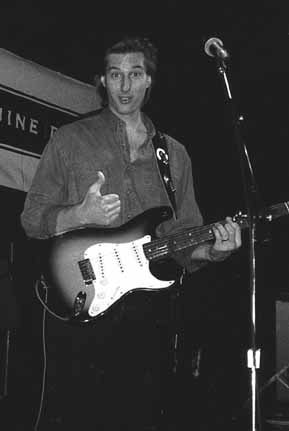 Mike was a founding member of Stickshift Annie and the Overdrive and left three years ago to pursue other career goals. Mike came back to fill the vacant spot left by Ed Martinez and play out the last 5 gigs with the Overdrive.

Thanks for coming on board again Mike and best wishes to Ed Martinez in all you do.

Mike is made-in-Washington product with a dash of Texas groove and a hint of California funk, best served hot in live-music venues. A taste that is sure to please, full-bodied and flavorful without being overpowering. Some say the experience leaves them wanting just one more bite.